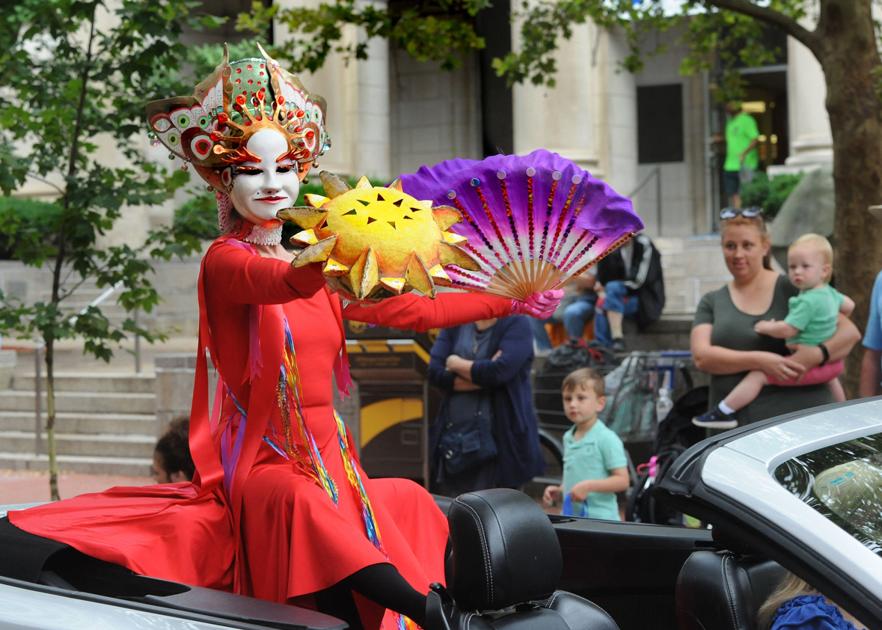 CHARLESTON — Charleston's annual arts and music celebration will have a different look this year as FestivALL goes VirtuALL.
Because of social distancing guidelines meant to help slow the spread of the coronavirus, the capital city will present an online version of the 14-day festival June 14-28.
FestivALL will include at-home concerts filmed by local musicians, artist roundtable discussions and make-at-home activities for children and families. Additionally, local and nationally acclaimed dance studios will host free video classes on a variety of platforms.
Events usually held outdoors, such as the Capitol Street Art Fair, will be presented as a virtual art fair with the 2020 juried artists featured in a virtual gallery at festivallcharleston.com. The gallery will include photos, videos and links to the online shops of participating artists.
FestivALL is one of the few festivals, virtual or otherwise, still scheduled to take place this summer. Efforts to stem the COVID-19 infection rate led to the postponement or cancellation of many concerts, theater events, films and festivals.
Mallory Richards, marketing director and production coordinator for FestivALL, said organizers decided to go forward with this year's event because they felt there was still an opportunity to continue with their mission.
"We still saw that we could connect people to the arts and provide a bright spot during pretty depressing times," she said.
For FestivALL, Richards said it is a way for the festival to remain in the public eye and create something of value for people who love and support the arts.
She added that organizers have no expectations about how many people might participate in the online events. This is new territory for them, as well as everyone else, she said.
"But it's all free. There are no ticketed events," Richards said, adding that, while the virtual FestivALL won't be the same as previous installments, it is still in the same spirit.
"Just not in person," she added.
Richards said organizers will be watching how the coronavirus pandemic continues to unfold across the country as they plan for events like FestivALL Fall.
"We're like everybody else," she said. "We're just waiting to see what happens."