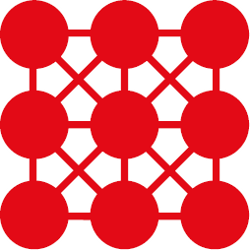 | | |
| --- | --- |
| Location: | Cape Town |
| Education level: | Diploma |
| Job level: | Mid |
| Type: | Permanent |
| Company: | Outsourcery |
Company description
Our client is offering a fantastic remote working opportunity for you to join their experienced and dynamic team as a digital marketing manager to deliver a leading CMS and web platform.
They run a cloud-based platform for building and managing websites and web applications that includes CMS, CRM, e-commerce, e-marketing, and bespoke databases. In addition, they also offer bespoke development services to our partner agencies that include API integrations and building complex marketplace projects. The business is based in Aldermaston near Reading but the position is available for South African candidates.
More about the position
Why you're going to love working here:
Be part of a friendly, dynamic fast-growing team.
Excellent opportunity to fast track your career.
Permanent opportunities available.
Work from anywhere – remote working opportunity allowing some flexible in daily hours
What we're looking for in you:
Exceptional skills in managing, training and leading small teams
Collaborative, innovative, and flexible across multiple projects.
You should be extremely self-sufficient and able to make decisions on your own.
You should be comfortable around technology and willing and able to quickly learn new applications and software.
You should be ambitious with a strong drive to learn more and develop your skills
Experience in marketing a SaaS product and growing its user base beneficial
Excellent communication skills, verbal and written
What you'll be up to:
The role would include a mix of marketing strategy, outbound activity, setting up inbound collateral/tools/automation, and even directly engaging with partners via nurturing and onboarding campaigns.
It is an opportunity to be involved in the internal development of our product which has created a strong and dynamic team.
Depending on ability and interests you could focus on specific areas including improving the resources available to partners, implementing Marketing Automation, managing the lead funnel process, or building collateral for agencies to deliver to customers.
Marketing reports – Implement reports and track key metrics to measure performance and growth
Email marketing – Create and manage campaigns to partners including drip campaigns and automated campaigns.
Social media – Improve and manage our social media marketing
Collateral – Manage our designer to build a library of collateral the team and partners can use to win business.
Partner lead generation – Targeting agencies from other platforms and working on marketing strategies to increase awareness/signups.
Partner comms – Evolve communications plans and capabilities to ensure partners have all information they need and feel valued along with the growing community.
Documentation – Knowledge management, ensuring partners have clear, easy to navigate technical documentation to meet their needs and streamline engagement and usage of the platform.
Roadmap/release management and planning – Help manage the Roadmap based on partner feedback and communicate releases/updates.
Feature planning – Help collate feedback and determine the specification and priority of new features
Attend team meetings including operations, marketing and R&D
Content administration – Use CMS interface to create and update content on the client's site
Site administration – Use CMS interface to create and administer different types of content, lists of content, tags, users, displays and templates.
Requirements:
Mid-level.
Fluency in spoken and written English.
Working PC/laptop.
Secure and reliable internet connection.
Relevant qualification in digital marketing or marketing advantageous.
Working hours: Full time, remote work opportunity – Available to liaise with our core team usually Monday to Friday, 9am – 5pm. Exact hours can be flexible and may need to be adjusted should it require actively working with customers/partners for specific campaigns.
Remuneration: Market-related
Apply: Kindly submit a cover letter and updated CV by visiting: https://ift.tt/2zvNYdo. Click Social Media under apply now.
Posted on 25 May 08:12
Get job alerts for Marketing Manager jobs