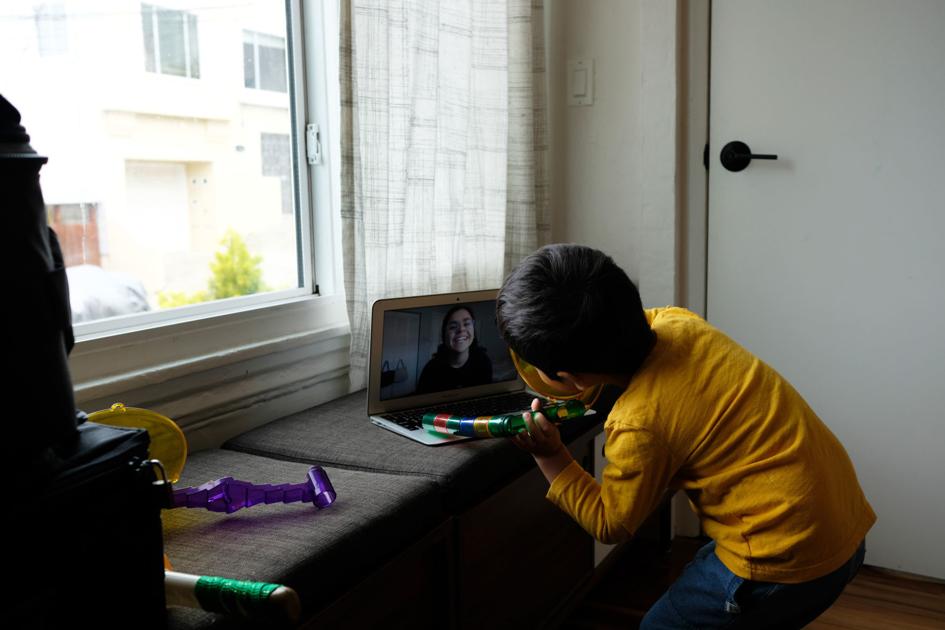 On March 13, Governor Jim Justice announced that all West Virginia schools would be closed indefinitely. As a result, students were forced to continue their school year either online, with paper packets provided by their school or by other methods specified by their school.
Every student learns differently, and while some may have adapted seamlessly, others are really struggling. Every individual student has their own opinions and concerns on this situation.
"I think it's good that we still have work to do through this, but I do not like it better," said Isabella Mark, a Logal Middle School seventh grade student. "I think that it is harder, and the amount of time that it takes to complete the work is unnecessary."
"The work that we do is basically the same, but without books or a teacher available at all times to help. I like going to school better than this, but it's about the same at home," said Piper Quick, a seventh grader at West Logan Church Of God Homeschool Ministry.
Logan Middle School seventh grader Lacy Curry says that distractions are more apparent at home.
"I get distracted easier at home while I am working. The work is also harder than the work that we do in a regular day of school," said said.
Some find that working on the computer doesn't make things easier.
"I think that online school is harder," said Logan Middle seventh grade student Cora Harvey. "It's easy to stay organized with the packets, but online, I hate trying to keep up with my work and focus while constantly switching tabs."
Not being able to reach a teacher can also cause problems.
"They are giving us so much work that they would never assign in regular school," said Chapmanville Middle School seventh grade student Addyson Perry. "Some things are easier, but some are also harder at home, because not all teachers respond to their LiveGrades messages when we need help."
Some students even miss going to school.
"Personally, I think that it is harder at home, because I am not good at turning assignments in, and I am new to technology. I prefer regular school," said Lauren Adkins, a seventh grader at Logan Middle School.
I enjoy doing work at home, but distractions and lack of motivation are definitely very prominent issues. I prefer regular school, but am happy to continue working at home if it will protect myself and others, and hopefully help to put an end to this pandemic."