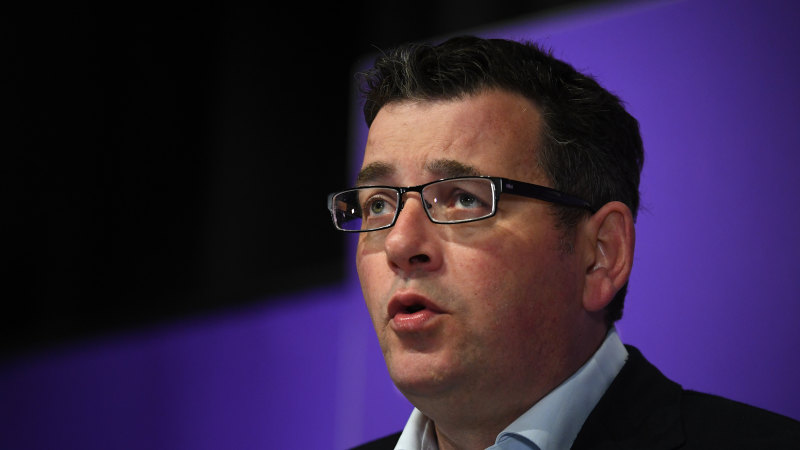 Mr Andrews said people who had been working from home must continue to do so for at least all of June.
"Just to avoid any doubt we wanted to have the message as clear and as sharp as possible: if you have been working from home you must keep working from home."
He said about 15 per cent of the state's public transport capacity could be used safely while maintaining physical distancing. The current rate is about 18 per cent, he said.
"Just 15 per cent capacity is what we estimate maintains that 1.5 metre distance, keeps people far enough apart that they're not spreading the virus."
Businesses face fines of $9913 if they refuse to comply with coronavirus restrictions.
The Premier said he understood the requirement to work from home would inconvenience many people.
"I know many businesses are very keen to get back to something like normal."
The directive from Chief Health Officer Brett Sutton will begin on Monday and will apply to hundreds of thousands of people.
Professor Sutton said working from home would reduce congestion on public transport, foot traffic and in office spaces, including lifts.
"We've always been alert to the fact there's a shift in messaging as we go through this. The risk has diminished over time but by increments and people are keen to get back to normal life," he said.
Professor Sutton said the community was fatigued from the constraints that had been imposed.
"But we need to keep that really powerful message that it's not over yet and there is a new normal – a COVID normal that we need to adjust to, which means that going back to certain activities will not be like the pre-COVID world."
Benjamin is a state political reporter