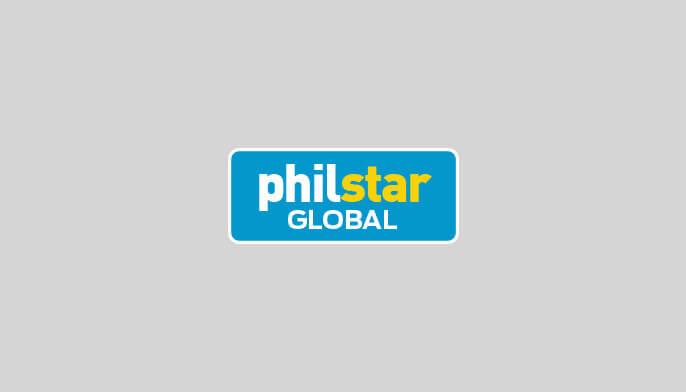 One has a cat named Garfield hanging around his work area at home, eavesdropping perhaps on secret online meetings, something the feline couldn't do when his master is at his office in a posh Makati tower.
Then there's the tycoon who is getting frustrated because, for now, he cannot have face-to-face meetings over bottles of single malt.
Another enjoys the comfort of going into virtual meetings in shorts.
Some of the country's tycoons are working from home and have accepted the new normal brought about by the coronavirus disease 2019 or COVID-19 pandemic. Their private jets and choppers are gathering dust as they can't travel yet whether for business or pleasure.
In front of their computers, some are dressed to the nines, in their signature suits and ties, although one dapper tycoon said sheepishly "it's not as elegant waist down."
The Zobel brothers
Brothers Jaime Augusto and Fernando, the duo at the helm of Ayala, start their days after an early morning workout. They then have virtual meetings from their home offices via Zoom and Microsoft Teams, up to evening sometimes.
JAZA works from the breakfast table so he can spend time with his family. He wears a suit for stockholders meetings and just a polo shirt for other times.
Fernando is in his usual office clothes minus the jacket. "I know this sounds crazy but it helps me keep the discipline of being at work," he says.
JAZA's Garfield hangs by his home office, savoring the air conditioning amid the scorching summer heat, while Fernando gets to spend more time with his six rescue dogs.
They enjoy meals with their families, something they haven't been able to do as often before.
Isidro Consunji
Engineering tycoon Sid Consunji is known for his laidback style and it's the same during the lockdown.
"Still in shorts, but no whisky," he laments, noting he usually only drinks when there are others to share his favorite Macallan with.
He has Zoom meetings with his team and, after work, he watches Netflix.
Enrique Razon
EKR, the ports and casino tycoon set up an office at home. But he goes to the port at least three times a week to ensure things are running smoothly.
He is not in suits — he wasn't even before the lockdown, but just in his trademark "EKR" polo.
Lucio Tan and Gilbert Santa Maria
Lucio Tan, the oldest among the tycoons has been in his sprawling home somewhere in Quezon City since the lockdown, says Philippine Airlines president Gilbert Santa Maria. But Kapitan joins online meetings when he can.
On the ground, Gilbert or GSM steers the Tan-owned flag carrier in this difficult time as mandated by the taipan.
GSM works mostly at home – in short-sleeved Barong when he has online meetings with shareholders and bankers. Once in a while he goes to the airports to send his team off for repatriation flights.
No stranger to technology, GSM has put in place the necessary online infrastructure for PAL even prior to the lockdown. He utilizes Microsoft Teams for meetings.
Robina Gokongwei
The eldest of the Gokongwei siblings lives in a condo. Her home office desk faces a wall.
"So, when I work, all I see is a wall full of pink post-its. It's only when I have lunch or dinner where I see the view of the city," she says.
During lunch, her view is a clear blue sky and some puffy clouds. "The way we used to draw them when we were in kindergarten," she says.
But this isn't the best part for the down-to-earth Robina. Like Sid, she likes it that she can wear shorts during her meetings.
When not working, she does supply runs like you and me, and makes sure she abides by the safety requirements even if – or perhaps especially because – her family owns the supermarket chain.
"Twice a week I go to the supermarket, also wearing shorts, and of course I practice health and safety protocols. Mahirap nang ma-pick up ng security guard ng Robinsons," she jests.
Ramon Ang
The energetic San Miguel Corp. president leaves his house only when necessary.
"I also do most of my work at home although, from time to time, I go out to check on our operations, particularly in the food business, tollways and gas stations, to see how our people are doing," he says.
RSA works in his dining room where he meets with his different teams online.
No suits and ties for this folksy tycoon. "I still wear my usual comfortable collared shirt and pants."
His focus is to make sure the public can access the essential goods and services San Miguel offers, from food to fuel.
That's RSA, busy as ever. Some journalists gave him the monicker "The Veerus Hero" because of SMC's continuous response against COVID-19.
The economy
Whether the country's tycoons are in dark suits or polka dots boxer shorts, it's important to know how they're keeping safe and how they're steering their companies through this baffling health crisis.
The last thing our economy needs is for any of these mammoth conglomerates to go under. And the tycoons' leadership and health in this difficult time will spell the difference between their companies' survival and ruin.
Whichever way that goes, it will surely have a big impact on our economy.
Iris Gonzales' email address is eyesgonzales@gmail.com. Follow her on Twitter @eyesgonzales. Column archives at eyesgonzales.com