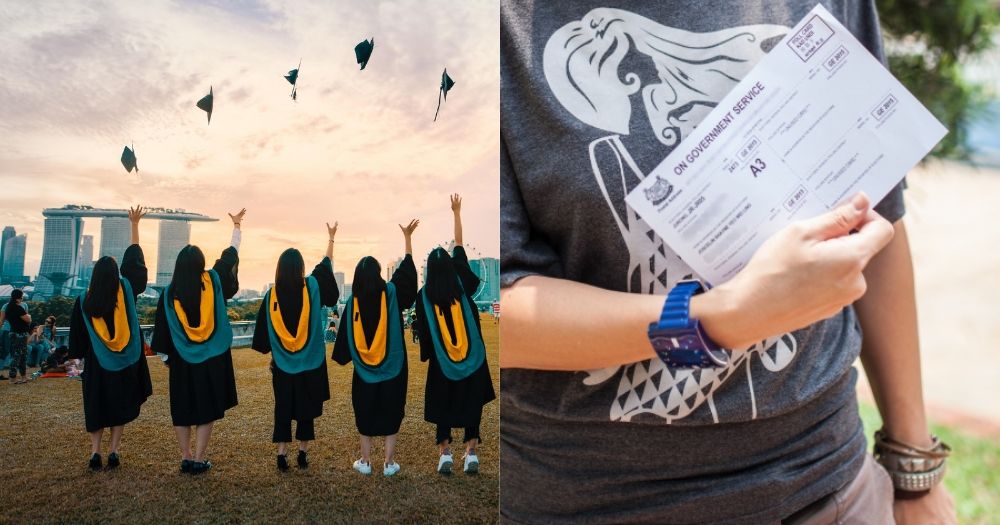 VOICES OF FIRST-TIME VOTERS: What is it like to view GE2020 through the lens of a first-time voter in Singapore? In this perspectives series, young Singaporeans share their views (including curious observations, thoughts and concerns) on voting in the midst of a pandemic.
2020 has been a crazy disruptive year, and we're barely halfway through it.
Many of us have experienced great uncertainty – the economy will be facing headwinds for the significant future, learned routines have been thrown out the window, and jobs might be affected for an extended period of time.
And perhaps this is especially so for those who are graduating and moving on to the working world during this period.
For fresh graduates, July 10 (which is polling day in Singapore, in case you didn't already know) will mark the first time they participate as a voter, rather than an underaged spectator.
Many will be casting their votes amidst this backdrop of swirling uncertainty.
We spoke to some first-time voters who have recently graduated this year to find out about the issues they care about this election, and if they even care about the election at all.
Pandemic leaving fresh graduates high and dry
Graduating semester is usually an exciting time for university seniors, filled with the promise of career opportunities both locally and overseas, as well as the excitement from planning graduation trips with friends.
But the pandemic has grounded nearly all flights worldwide, with countries imposing lockdowns and travel restrictions in a flurry to halt the spread of the virus.
Safe to say, fresh graduates will be experiencing this year in a completely different way from the stories that their seniors have told them about.
In fact, the pandemic has battered the economy, leaving fresh graduates with slim pickings.
On Jun. 15, the Ministry of Manpower shared in their Q1 labour market report that the unemployment rate was at its highest in 10 years, with the economy starting to feel the effects of the Covid-19 outbreak.
Unsurprisingly, the service sector saw the sharpest decline, as consumer-dependent F&B services, retail trade and tourism-dependent accommodation were most severely affected by the pandemic.
The current unemployment rate remains lower than the heights seen during SARs (4.8 per cent overall) and the Global Financial Crisis (3.3 per cent overall), but the pandemic is far from over.
And while plans to create 100,000 jobs in 2021 are very much welcome, the uncertainty of the future still feels very much a real concern.
"It's like walking into an exam that I've not prepared for"
While voting may seem like a simple and straightforward task, but for David, a 24-year-old Economics major fresh out of the National University of Singapore (NUS), shared that he still doesn't feel ready to vote yet.
"I mean, I don't even know who my MP (Member of Parliament) is," he laughed bashfully, admitting that he hasn't really paid any attention to the country's politics in his teenage years.
"While I have some friends from the Political Science department that would discuss such matters at times, it wasn't something that I had actively read up on in the past," David said.
Jess, who recently graduated from Nanyang Technological University (NTU) with a major in Chemistry and Biochemistry, shared similar sentiments as she told Mothership that she had only started paying attention to current affairs fairly recently, due to policy changes as a result of the pandemic.
"It only hit me really recently that the elections were coming, and that I had to vote this time," she said. "I used to not pay much attention to those press conferences and new policy changes, but this year I felt like, 'Yeah, I have to listen to all of this now.'"
She also likened it to taking an exam that she's not prepared for:
"Since I've never paid attention to it in the past, when I think about the elections, it feels like I'm walking into an exam that I've not prepared for."
While Jess admitted that she didn't know who her MP was, she said that she will be watching this year's rallies and do some reading up on the potential candidates before Polling Day.
Others, however, had been following politics a little more closely.
Tom, 24, who recently graduated from Wee Kim Wee School of Communications and Information (WKWSCI) in NTU, shared that he was pretty excited to finally get to vote during the General Elections, after his interest in local politics was piqued by the 2011 General Elections where an opposition party had won a group representation constituency (GRC) for the first time since independence.
The communications graduate shared that he had attended some rallies during the 2015 elections out of curiosity, despite being unable to vote at the time.
"I was initially excited for the presidential elections in 2017 but it turned out to be a walkover, so I'm pretty excited to be able to vote this time," Tom said. "I felt frustrated then, for not having a choice."
Hope for elected candidates to show more support for small businesses, gig economy
When asked about the status of their job search, all three of them highlighted the brutal realities of the job market.
None of them had heard any good news from employers despite sending out numerous job applications.
Jess, whose internship was terminated halfway through her last semester, shared that she had sent out roughly 150 job applications to employers. Unfortunately, she only managed to secure one interview with a recruiter.
"It's pretty depressing, if you can put it that way," adding that she may be open to widening her options to take up tutoring jobs or giving piano lessons if she still couldn't find something relevant to her university degree in the next few months.
Tom, who has applied for around 20 jobs with no response, has become increasingly open to short-term job applications and freelance work, although he initially wanted a more stable job for his first.
He said that he will be watching out for candidates to show more support to small businesses and freelancers, especially those in the creative industry, who have taken a dire hit during the Covid-19 pandemic.
"I hope that they'll at least give a nod in the direction of freelancers and those in the creative industry," Tom said.
While freelancing is still a rather small proportion of the workforce in Singapore, many in the sector have been hit hard by the pandemic.
Private hire vehicle (PHV) drivers and tour guides, who are considered part of the gig economy, have faced substantial losses in income since early this year.
However, the freelance economy being diverse, some parts have not just been faring better but also doing its part to help combat the pandemic.
For example, the demand for freelance nurses, nursing aides, and other roles in the healthcare sector surged during the pandemic since early in February, reported TODAY.
Back in Jan. 2020, when Covid-19 first arrived on the shores of Singapore, around 1,000 roles for short-term temperature screeners were created. The number has since skyrocketed, as nearly every public location requires temperature screeners to conduct checks before people can enter.
Besides the healthcare sector, some in the tech sector have found new freelancing opportunities as telecommuting and remote work have become a new normal during the pandemic.
David shared that a university coursemate had discovered a business opportunity when many companies needed help with remotely installing and setting up Zoom and other telecommuting for their employees, who were unable to do it on their own.
With the prerequisite skills, his friend was able to earn a living from home during the circuit breaker to tide through this period.
David also shared his hope for the next elected government to show more support to the gig economy.
"I believe that the (gig economy) isn't just a trend, but here to stay," he said. "I'm not saying that I want the government to give more subsidies and tax rebates to freelancers, but more of a shift in mentality towards such jobs and careers."
He suggested that support could come in the form of additional SkillsFuture credits, to help support people to shift towards freelancing.
In March, the government introduced the Self-Employed Persons (SEP) Training Support Scheme, which will see all SEPs paid a training allowance of S$7.50/hour to attend courses under the SkillsFuture Series, as well as selected sector-specific training programmes, over the next three months.
He hopes for such programmes to provide long-term support for freelancers, rather than just a one-time pandemic offer.
"I believe that more support from the government for those who want to craft a career out of freelancing can help catalyse the process of this category of jobs becoming the new normal," he said.
More solidarity for the vulnerable
Tom hopes for the electoral candidates to address more social issues, such as the attitude towards the migrant worker community, racism in Singapore, and the LGBTQ community.
"I want to know, when they form the new government, how they will support the less fortunate, and address glaring problems such as the living conditions of the migrant worker community, that has made itself prominent during the pandemic," he said.
Jess said that she hoped for the candidates to address socioeconomic issues in the community, after observing many who have fallen between the cracks, requiring help and assistance but unable to obtain it.
"I've observed those who badly require financial assistance, yet considered "not poor enough" to receive help from the government because they were slightly above the cut-off mark," she shared.
"While it hasn't really set in yet, I'll definitely be paying more attention to such matters once the elections swing by."
Are you a first-time voter, and have an interesting perspective to share or a commentary to contribute? Write to us at [email protected]
The names used in this article are aliases to protect the privacy of the interviewees.
Top image via Unsplash, Christopher Wong/Mothership.sg