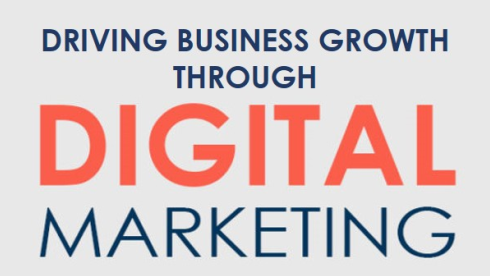 Marketing is a fundamental part of any business, which one
cannot
ignore. Several businesses regularly struggle with the budget for marketing or deciding which channel to implement, because their budget will only stretch so far.
It may not come as a surprise that the marketplace, as technology evolves, has become increasingly more digital. Now more than ever, digital marketing provides a cost-effective solution to marketing and benefits businesses of all sizes by providing access to the mass market at an affordable price. This allows for personalised targeting.
More and more businesses — particularly small businesses — are implementing digital marketing tactics to effectively reach and engage their target consumers online. Those who have quickly adopted digital marketing tactics are the ones who will come out successful post-lockdown.
These are the businesses that have proven that digital marketing is the most cost-effective way to reach potential customers. A wise marketing expert will set a budget aside for digital marketing channels.
The benefits of digital marketing are becoming more prevalent daily. In order to take advantage of this, one needs to amplify their digital marketing.
Here are four digital marketing insights that will help you find the right digital marketing channel for your business:
1. Digital marketing is measurable
How do you know if your marketing strategy is working? The only way to know for sure is to measure your success over a few months. And digital marketing is one of the most measurable forms of marketing.
While it can be difficult to track the success of a traditional marketing campaign, such as a radio advertisement or print advert, every digital marketing tactic that you use is measurable. This benefit is the very reason why every business needs to invest in digital marketing.
Digital marketing analytics ensure that you don't need to guess in order to determine whether your marketing is actually working. By measuring your digital marketing campaigns in real-time, you are able to determine very quickly what tactics are working and which are not.
You can then adjust your campaigns to achieve a bigger impact immediately in real-time, without wasting cost. You can also take the insights that you've gained from the process to improve future campaigns.
2. Digital marketing allows you to target your buyers
One of the greatest benefits of digital marketing is that it allows you to very specifically target your ideal buyers. When you purchase billboard space or place an ad in a magazine, you're taking a shot in the dark and hoping that your messaging will reach its intended audience.
Although there are certainly ways to increase your chances of success with traditional marketing tactics, it just doesn't offer the same targeting capabilities as digital marketing.
With digital marketing, you can ensure that the right consumers / persona is viewing your content. Social media and digital advertising enable you to target those who are most likely to be interested in your products or services based on demographic information and general characteristics.
3. A buyer's journey starts online
Think about how often you turn to Google or another search engine to find the information or product that you need. Your customers are no different; they also research when they need to solve the information gap.
In fact, most online experiences start with a search engine. Before consumers even know what product or service they need, they go online to look for answers to their questions and to learn more about their challenges.
This presents a great opportunity for businesses to connect with potential customers and educate them during the beginning stages of the buyer's journey. By creating relevant and engaging content online, you can improve your visibility and reach customers when it matters most.
4. Social media are platforms for marketing
Your customers are on social media and digital marketing helps you to reach them where they are. Your customer does not have to leave their environment to learn about your offers and services to them if you have gone digital.
Perhaps the most important benefit of digital marketing is this: no matter what industry your business is in, no matter what size your business is, there's a good chance that your buyers are spending their time on digital / social media channels. This stands true, particularly now during the COVID-19 pandemic.
For more information, visit www.planetfitness.co.za. You can also follow Planet Fitness on Facebook, Twitter or on Instagram.
Affordable Marketing Digital marketing Target Audience Measurable Marketing Cost Effective Marketing Amplify Digital Marketing