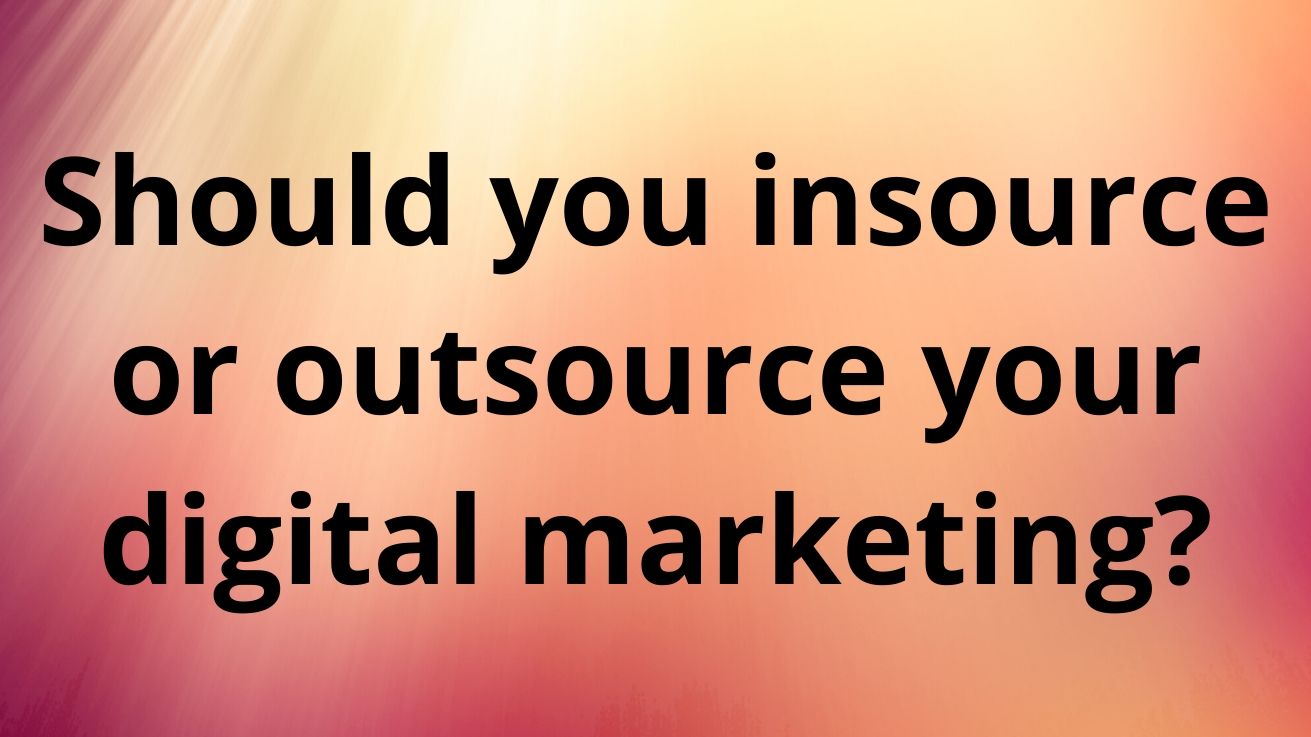 At the moment, a lot of companies are seriously looking at their workforces and are questioning whether or not they need the number of people, who they have in their organisations, in order to function effectively.
The same questions have obviously been asked with respect to a company's marketing department. Possibly even more eyes are directed towards this particular department in the company as, when times get tough, business leadership will normally look to cut spending on marketing. This is because it does not directly bring in revenue whereas sales does.
To insource or outsource digital marketing; this is the question
When deciding on whether or not to insource or outsource your company's digital marketing, there are a number of benefits and drawbacks of both. Having a digital marketer as part of your team increases your responsiveness.
So, for example, if your s-suite makes a particular business decision and your digital marketer is in on the conversation, they can implement any digital marketing requirements immediately.
The drawback of having a digital marketer on your staff is that this is more expensive than outsourcing your digital marketing requirements to a third-party digital marketing expert. You'd have to pay things like UIF on their behalf.
When considering outsourcing your digital marketing requirements to a third-party digital marketing expert, the positive aspects of the choice is that they are experts in their field, so you will be guaranteed to get a superior product from them.
One of the downsides of making use of a freelancer is that you could end up waiting for days for deliverables. Another thing is that if you are unlucky and happen to contract with a 'less-than-scrupulous' digital marketing freelancer or company, you could find that they use the ideas for other clients as well.
Whether you decide to hire a digital marketer or go the outsource version, make sure that your chosen digital marketer has an accredited digital marketing qualification from an education provider such as DSM.
The Digital School of Marketing is an online provider of accredited digital marketing education.
For more information, visit www.digitalschoolofmarketing.co.za or contact [email protected]. You can also follow the Digital School of Marketing on Facebook, Twitter or on Instagram.
Should i insource or outsource digital marketing Insourcing digital marketing outsourcing digital marketing Digital school of marketing Digital marketing strategies 2020