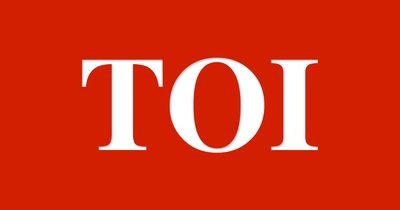 Mumbai: Current times may appear to be grim on the recruitment front. However, the hiring industry is optimistic about a brighter future.
In a survey conducted by Antal International among 550 participants, of which 220 were business owners, managers and team leaders from across industries, 50% of recruitment firms said they have reduced headcount because of Covid-19. An equal number of hiring leaders, however, said they are optimistic about recruitment picking up this year. The findings were shared exclusively with TOI.
When asked about current hiring trends, 35% recruiters said their clients have a freeze on hiring, while 30% recruiters said clients have put hiring on hold for the first quarter. Only 16% said companies are actively hiring. On what they thought of the overall recruitment business, 48% said it was business as usual.
On the challenges team leaders and managers faced with the work-from-home (WFH) model, 41% recruitment leaders said maintaining morale of their employees was difficult. On the other hand, 39% said it's difficult to track employee productivity. Another 18% faced communication issues.
A significant number (39%) of recruitment firms shifted to online interviews for internal hires, while a similar number introduced new software for data management and kept a track on daily activities. With employees at home, 32% firms are now training their staff online. 22% firms said they have virtually on boarded new internal hires.
Antal International India MD Joseph Devasia said: "The recruitment industry transitioned into the new normal of 'working from home' pretty smoothly. Initial hiccups like delayed interviews, candidates not willing to move jobs, other technical issues sorted themselves out, with the help of digital platforms. Technology will be the biggest enabler as we ease out of the lockdown. Recruiters need to now focus and give importance to prioritising a positive remote candidate experience and help candidates and companies adapt to recruitment technology and establish the new normal in recruitment."
Over 200 recruiters said that more than 60% of their clients are interviewing using video tools.
The positives of WFH were several. 67% said they were enjoying the break from peak hour travel, while 43% said they were spending more time with family. A significant number (36%) saw an increase in productivity, while 29% got to learn a new skill or hobby.
Looking at the perks of working from home, 73% recruiters said they would opt for flexible working.
"As the country unlocks, there is confidence that hiring momentum will pick up again. Companies will now start focusing on hiring professionals who can help ease risks and cover losses as well as help build agile business models for the future. Even a CEO will not need to be based in the HQ office," said Devasia.
However, WFH comes with its own set of challenges. 31% said they faced technical issues like bad internet connectivity and power cuts. While 23% said there were no issues, 16% said there were too many distractions. A small number of participants said they faced space constraints. Some said the family was unable to respect the concept of WFH.