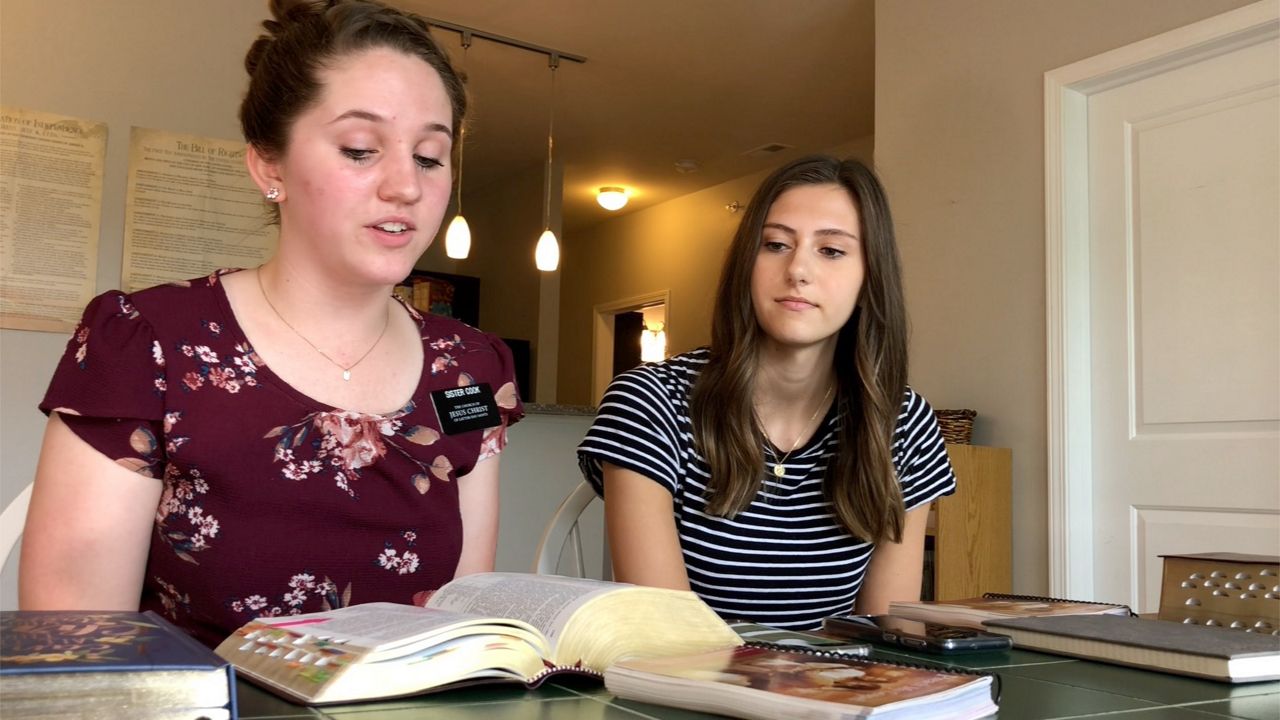 ELSMERE, Ky. — Going door to door is something Camille Edwards had mentally prepared for in February. Back then, there wasn't a pandemic.
The coronavirus pandemic has caused many organizations to change gears.
This includes those who do missionary work, especially during the summer.
"I was definitely nervous just kind of concerned because I knew it would so different," Edwards said.
Edwards and her companion Jessica Cook are both missionaries.
"We would do what's called proselyting and that's where we would go out and knock doors and try and share a brief message at a doorstep about the Book of Mormon which is another testament of Jesus Christ that goes hand in hand with the Bible," Cook said.
But instead of walking neighborhood to neighborhood, their efforts are all virtual. They call themselves "Social Media Missionaries."
"Us as missionaries, we are kinda of disconnected from the world. We don't have social media usually so Facebook is kinda of our only source of into the world," Cook explained.s
Both women are 19. On this day they are in their apartment in Northern Kentucky making videos and blending them with inspirational messages.
"So we've all kinda of have to learn how to post better on Facebook so we can reach out to people and uplift them with the messages that we're sharing," Cook said.
Cook said it's their first time for a social media push for their mission work.
The two women are taking part in an 18-month missionary program through the Church of Jesus Christ of Latter Day Saints.