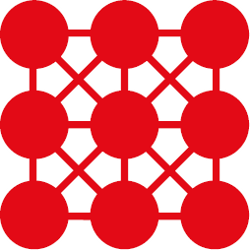 | | |
| --- | --- |
| Remuneration: | R2000 – R6500 per month Basic salary |
| Benefits: | Remote work, fruit basket, tabel tennis, beachfront office |
| Location: | Remote |
| Education level: | Degree |
| Job level: | Student |
| Type: | 3-6 |
| Company: | The Marketing Mill |
Job description
Themarketingmill.com is looking for a talented, content-focused individual to join our fast-growing team. We offer internship positions teaching various areas of online marketing, with the possibility of freelancing and further employment. Depending on experience, skills, time availability, ability to provide value and quick learning, financial incentives will start at R2 000 – R6 000 monthly (part-time and full-time positions available).
We believe in being able to work nomadically. Currently, we are looking for people who are go-getters to come in for training in our home offices in Cape Town for a six-month internship. Don't live in Cape Town? No problem, we offer options to work from home too!
General tasks:
Research, fact-checking, data capturing, content creation, copywriting, design, editing, proofreading, link building, emailing, meeting deadlines, administrative and other editorial tasks.
What will you learn?
Depending on your application and the result of your tests during the process, we help determine which aspect of online marketing would best suit your skillset and your desirability to learn. Our main service offering at Travel Tractions is SEO which has elements of content creation, design and web development.
Travel Tractions works with clients but also has a wide set of internal projects, while we don't call ourselves an incubator, we like to test markets and build our own products and online projects.
We don't offer these services to clients but they have a focus on growth-hacking loopholes in various online marketing channels where we find to bring the biggest ROI. These elements could be email marketing, web development, PR, funnels, video creation and editing, design, social media marketing, automation and community management.
Traits we are looking for
Good communicator and works well in a team
Writing, editing, SEO, design or social media experience
Attention to detail
Not afraid to ask questions
Quick-learner who is curious about the bigger picture
A fast-thinker who can work well under pressure
A go-getter who understands that deadlines need to be met
Problem-solving skills. Someone not afraid of researching solutions and troubleshooting issues
Pros about working with us
Learn about digital marketing in a variety of areas
Work remotely
Flexible hours
Work towards real KPI's
Gain working experience in an agency and startup incubator
Monthly performance reviews and possible bonuses
Potential freelancing or permanent position going forward
SEO Ahrefs Business of Blogging course
50% contribution to courses that develop your skills
Revenue share
Unlimited unpaid leave
Help build the best travel marketing agency in the world
* Permanent or full time employees only qualify
** Permanent or freelancing positions only available to those who complete the internship
Company Description
A young startup with a distributed team helping publications, e-commerce stores and a variety of internal startups create better marketing campaigns.
Requirements
Own laptop
Strong writing ability with a good grasp of grammar and spelling (this will be tested)
A degree/diploma in journalism/English/communications/marketing/media studies (advantageous but not essential)
Accustomed to a fast-paced environment
A positive can-do attitude
A hardcore work ethic and a serious interest in getting the most out of this experience
Great at time management
Understanding of SEO (advantageous but not essential)
Twitter, Pinterest, Instagram and Facebook experience (advantageous but not essential)
A structured multi-tasker
Sound research skills
Posted on 18 Aug 10:52