Relationships are hard, let alone long-distance relationships. It takes a lot of understanding, communication, trust, and compromise to make relationships work. Whoever said that love is the least important thing that makes a relationship work was probably right.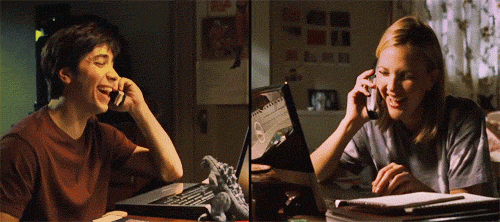 There are far too many who believe that long-distance relationships never work. Either somebody ends up cheating or not seeing someone for days causes feelings to fade away. However, one woman took to Twitter to express that long-distance relationship and meeting people online should be "normalised".
"The world is so big. Why should I be limited to people who are physically close to me?", she makes a valid point.
we need to normalize long distance relationships n meeting people online because not everyone has that perfect little relationship where you can drive 5 minutes to your bf/gfs house. the world is so big, why should i be limited to people who are physically close to me

— vee (@veefroggy) July 30, 2020
Many took to the comment section to write how LDRs don't work because there is too much to give and a lot is at stake. Hence, they shouldn't be normalised.
Long distance don't work, I strongly advice anyone against trying it. Long distance isn't normalized cuz it usually ends up with a break up or cheating.

— Tom (@stormmines) July 30, 2020
peeps b negative against it bcs they got too many trust issues

man just b a bit risky to find ya soulmate, bcs they aint always ur fucking neighbor i can tell u that much LMAO

having ur heart broken a couple of times will b worth it when u meet the one worthy

— ⧉ (@11MKDO) July 31, 2020
More stats: 82% of LDR's end in separation after they've moved in together. Even more before that stage. The reason being that for a majority of the time you will be lonely and the gaps will be filled small moments of joy, as well as the fact of delusion that can occur.

— jake (@BluetheSmurf) July 31, 2020
Thing about that is it's really dangerous, a fuck ton of trust has to go into it. Because you're basically both in a position where the other doesn't see them or know what they do in their everyday life. That's where the trust comes in, it has worked before I'm sure but still.

— SkemoPuffs (@SkemoPuffs) July 30, 2020
However, there were also many people who jumped into the comment section to share their success stories with LDRs to encourage others. Most of these people met online, dated long-distance, eventually got married, and are now living a beautiful life! Have a look:
Met on Tumblr.
Long distance for almost 2 years.
Moved in together.
Married after 6 years https://t.co/fJCz7V4fp3

— GayCatWitch(ʘᴗʘ✿) (@witch_mega) July 31, 2020
I met my wife @KNam_j00n online and our relationship is 4,046 miles apart but that doesn't mean I love them any less. I plan on moving to be with them so we can continue with our life together https://t.co/qVMn0YCT7r

— Eren | 10 yrs of 1D (@erenlsd) July 31, 2020
I'm in a healthy long distance relationship and I couldn't agree more! I live in Ontario and my boyfriend lives in Texas ! Last time we saw each other was 6 months ago, I was suppose to move/see him next Sunday. But due to the pandemic, I have to wait another 6 months.

— Samantha ❥ (@samantha__page_) July 31, 2020
I met my husband on a dating app 6 years ago! Celebrating 5 years of being married in September! He lived an hour away and drove to see me all the time. pic.twitter.com/sasOWMubjM

— Jessica Parks (@jessica_parks) July 31, 2020
I have currently been in a long distance relationship for 5 months. I basically met her in VRchat/ aka online. Everything has been fine up to this point. As long as you communicate well and have strong trust. Things will most likely work out.

— JubJubVR (@JubJubVR) July 31, 2020
My boyfriend and I have been together for 2 and a half years living in Texas and the UK. This is one of the most communicative and loving relationships I've ever been in. We saw eachother for the first time last Christmas, and he'll be moving in when Corona's over

— Juliet (@Jinger_Pink) July 31, 2020
We lived 9 hours apart for 10 months and made it through an 11 month deployment. Now we've been together for 4 years, married for 1.5 pic.twitter.com/Qy9pkQy5s1

— Eva (@candlesandtarot) July 31, 2020
I'm celebrating two years with a long distance girlfriend (texas/florida)
the relationship is the healthiest and happiest I've had
It's not for everyone, and that's fine, but don't invalidate the relationships of others, that shit is annoying

— allys trophy wife (@izayatwt) July 31, 2020
THIS! we met online & did long distance from SF to New York for 6 months until she took a chance on me and moved across the country. two years going strong pic.twitter.com/WLprmpBkg9

— Anj (@anj3llyfish) July 31, 2020
we met playin Player Unknown's Battlegrounds, lived 8 hours away from each other, I moved to be with him, got married 1.5 years later, now we're expecting our first baby together almost 3 years later pic.twitter.com/d3qhFUGzKj

— kalee (@rapidashxh) July 31, 2020
Met my girlfriend on a online game, we were long distance for 3 years untill I moved in. The first day i moved in nothing was awkward at all. We Skyped/voice chatted many times before. Going on 6 years Dec 23rd. Like any other relationship it takes communication.

— eliavah (@eliavah2) July 31, 2020
This is such a silly discussion All realtionships are hard sometimes. All realtionships take communication & trust. And ALL successful realtionships take 2 people who truely love and care for eachother and are committed to making it work regardless of the obstacles.

— NekoSona (@Neko_Sona) July 31, 2020
My current relationship was a 5 year LDR started online. Now it's a 1 year in person relationship, but if anything, I'd say LDR relationships are great if you're very careful.

— Dragon Lady With The Face (@KaRehdTheDragon) August 1, 2020
my s/o and I met in WoW and dated long distance for over a year til I moved to be with him!! 5 years later, we grow happier every day pic.twitter.com/sxmtrFrsoe

— Thrisinthe (@thrisinthe) July 31, 2020
been in one for almost 4 years, dude lives like 4-5 hours from me and we see each other once a month, it really aint hard if youre both willing to give it a chance

— Warden!! (@WardenMop) July 31, 2020
Been with the love of my life for the past year, known each other for over 2. I couldn't imagine being with anyone else. We're 5 hours apart (and a border is btwn us). He's in Canada, I'm in the US, Michigan. pic.twitter.com/z2pvubCczP

— Clarrissa🕇 (@ClarrissaK) July 31, 2020
Thank youuuuu! I met my boyfriend on PS4, and we celebrated our 5 year anniversary in June. He lives in Australia and I'm in the US. With COVID it's been a huge struggle, but it's worth it. pic.twitter.com/bt6fChWXnY

— Grace (@BubbleTeaBunnii) July 31, 2020
I totally understand some of the negative comments but I've known my bf for 10 years and we've been dating for 7
First met on a "we hate bvb" fan page on fb. He lived in NC while i lived in PA
We were long distance for 3 years until I moved to NC pic.twitter.com/M9pO2uFbNX

— Ramadan Steve (@ghoulscoutxxx) August 1, 2020
long distance works like any relationship you need trust, communication, trial and error. ive been with my gf for a year and a bit, she lives in California whilst I live in England and we make it work as best as we can. miss ya baby pic.twitter.com/su3nss2dCn

— tonto (@AianTabor) July 31, 2020
Here's the thing. All relationships require people to trust each other and communicate properly. All relationships come with risks and the possibility of having your hearts broken. Many people end up with broken hearts even after they see their partners every day. Many also end up with a happily ever after despite being away from their partners!