Not working for the day, I was woken up by the sound of loud banging on my bedroom door at 11 am that Friday.
Reluctantly leaving the warm embrace of my sheets, I opened the door to find my older sister Jeri, all dressed up and impatiently looking at me.
"I'm off to work. I hope you got all the stuff you were supposed to get for tonight from town as we agreed," she told me.
Damn! I'd forgotten all about the surprise party I'd been tasked with planning for our mother that night. Unable to tell Jeri that I might have messed up, all I could muster in response was "Of course".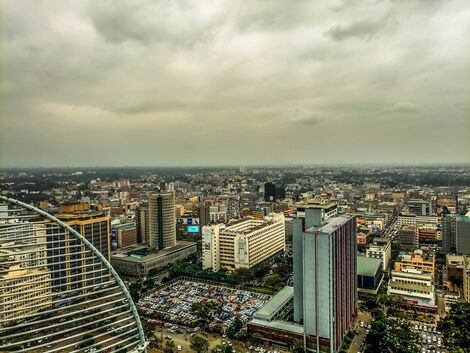 An aerial photo of Nairobi
Eddy Mwanza
As she closed the door on her way out, Jeri took a second to let me know just how much she was looking forward to the party. I sighed and opted to make breakfast as I contemplated my options.
I couldn't make it to town and back because we simply lived too far and I couldn't afford the party supplies we needed as well as the fare. I also honestly wasn't ready to spend my off-day dragging heavy bags through a crowded Central Business District (CBD).
The end of the month was approaching and I was broke. After some quick mental calculations, I knew I only had enough for the supplies and transport for the rest of the month.
I had to get creative. We couldn't let our mother down, she single-handedly raised Jeri and I and we'd made a tradition of giving her the best birthdays ever.
I decided to first get the few supplies on the list that were available at our local shop, Mama Halima's. Mama Halima, a good friend of my mother's, struck up a conversation with me as I picked out the balloons. I ended up telling her of my woes as the clock kept ticking before my mother returned home after a long day.
"What kind of predicament is that? If your issue is the delivery fee why don't you shop on the Naivas website and pay with your Co-op Visa Card? You'll have your items delivered to your door and you won't pay any delivery fee," she told me.
It sounded too good to be true, so I pulled out my phone and checked for the service on the supermarket's website. I couldn't believe it.
For purchases of goods worth over Ksh1,000 paid with a Co-op Visa Card, I was entitled to a total refund of the delivery fee.
The delivery fee refund was to be credited to my Naivas e-wallet within 24 hours of the transaction, and could be spent on other purchases.
Having gotten a Co-op Visa Debit Card months earlier when I visited one of the bank's branches, I was good to go. I often used the card to make a myriad of payments including when eating out, paying for utilities, and shopping in stores. Wherever I saw the Visa sign, I pulled out the card. There were no extra costs.
I went back home and ordered everything I needed to be delivered from the supermarket for my mother's party. I had two hours left before she came back home.
Jeri had just gotten back home from work when we had a knock on the door. We were both worried my mother was home early.
Luckily, it was only the delivery guy who handed me my package full of supplies. We rushed to set up the decorations around the house and quickly called my mother's friends to come over.
Looking at the smile on her face when she walked in to a chorus of "Surprise!" I couldn't help but think how my Co-op Visa Card saved the day.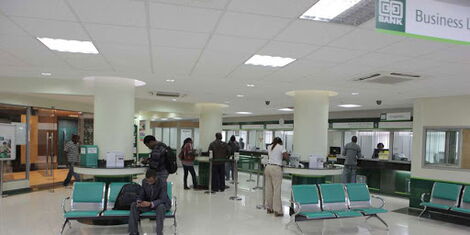 A Co-op Bank Kenya branch in Nairobi
File